Description
Clamps Slide Guide Rail and Retains Blocks.
Linear guide clamp must be mounted to a connecting plate with a linear guide first, then attached to the rail.
Connecting plate is to be supplied by the user.
Match with the H dimension of Medium/Heavy Load Linear Guides.
Material:
Main Body 1045
Carbon Steel
Electroless Nickel Plating
Right and Left-Hand Thread
4137 Alloy Steel
Black Oxide Coating
Knob Type SVCN – in stock: 8

Clamp Lever Type SVCK – in stock: 4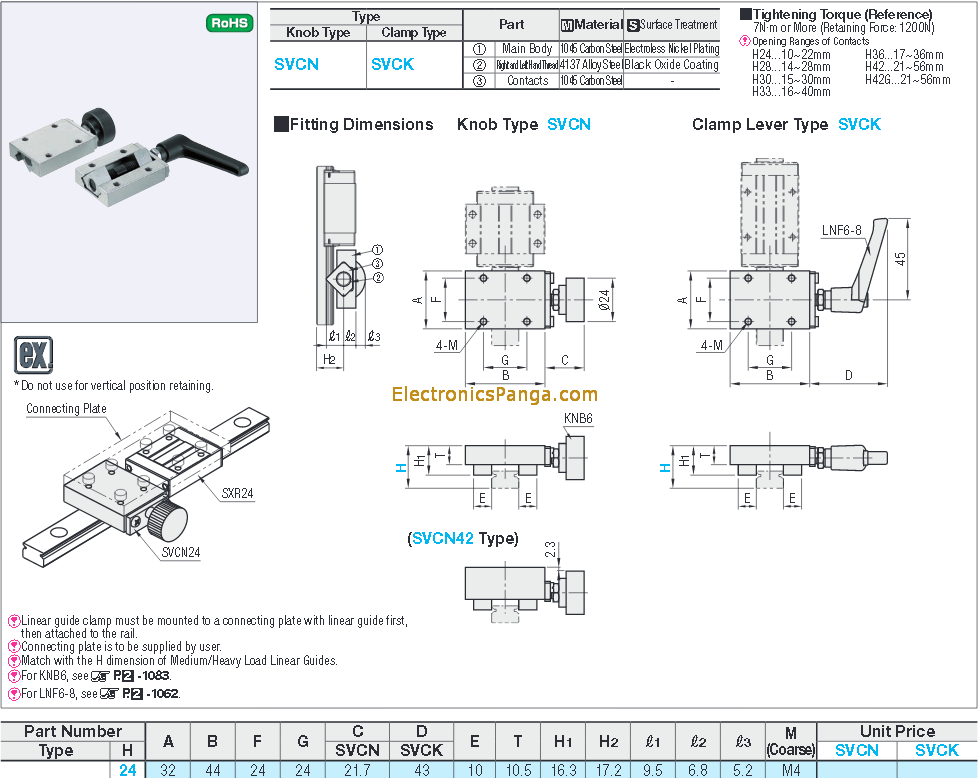 Other similar products for CNC Machines are also available on our website with delivery to any city of Pakistan. Visit our website for updated price and pictures.